1/5/2023
Our joint concert with Mansfield and District Male Voice Choir was a tremendous success. Both choirs enjoyed the experience of singing together in a space with a wonderful acoustic. The event raised over £1,000 for the Ark Cancer Charity. There was a satisfying "Afterglow" in Sherborne St. John Village Hall before the Mansfield group departed for home. We would like to thank all those involved in the organising of the concert.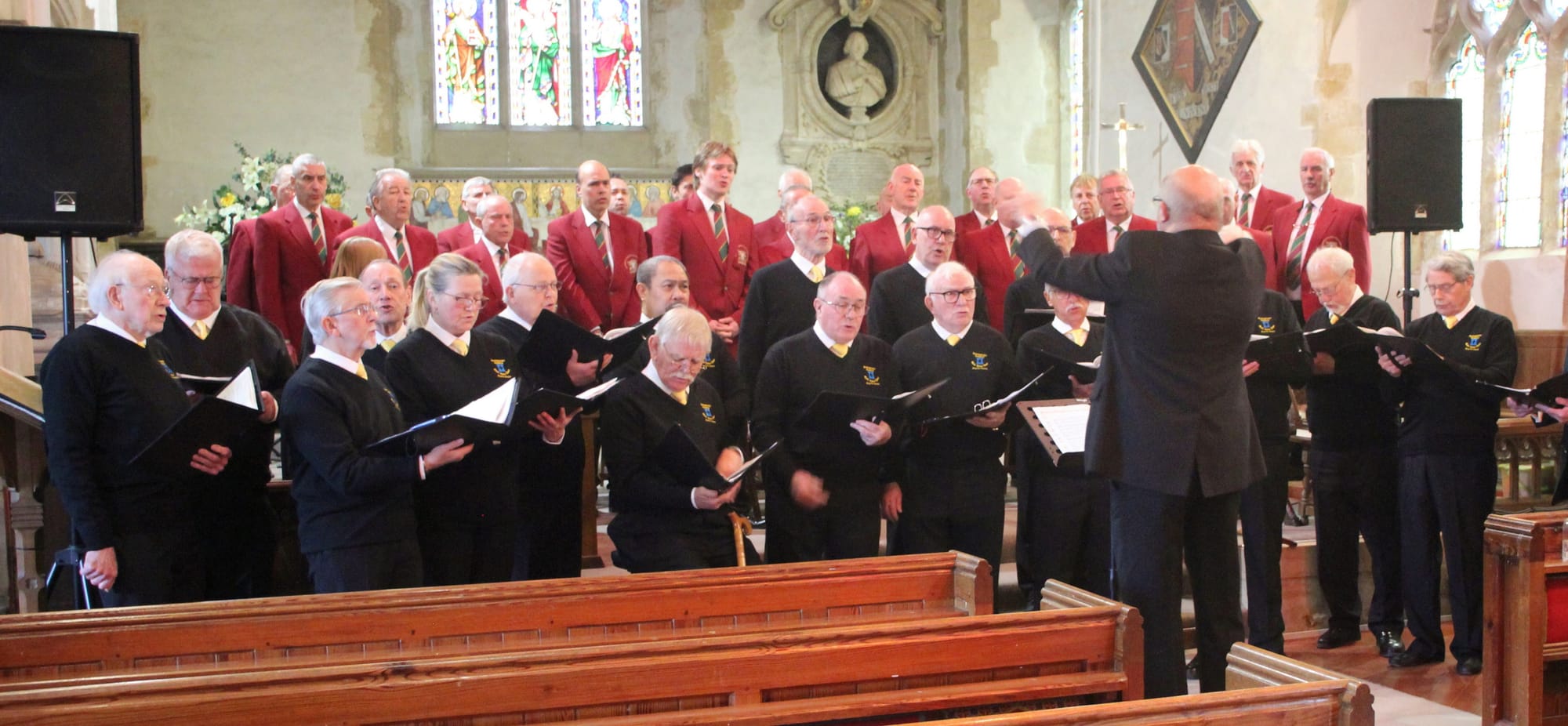 Both Choirs in full song
The "Afterglow" in Sherborne St. John Village Hall was enthusiastic and enjoyable
---
Basingstoke Hospital MaleVoice Choir is now an official partner of The Ark Cancer Charity and we look forward to continuing to fundraise for this amazing charity that benefits so many people.
BHMVC is very proud to support the Ark Cancer Charity and rehearses at St Gabriel's Church Tewkesbury Close, Popley Basingstoke RG24 9DU.
Rehearsals are held on Wednesday nights at 7.30pm. The choir love the acoustics, the space and are delighted that their sound quality is as good as it ever was. If you would like to sing with a MaleVoice Choir why not come along on a Wednesday night and join in. You do not need any previous experience, enthusiasm and a willingness to learn is all that is required. Perhaps you discovered, during lockdown, that you loved to sing - now is the chance to put that love into practice. The choir would welcome you with open arms.
All safeguarding and health guidance is adhered to during rehearsals.
In December 2020 the choir was delighted to be told that our president Mr Myrddin Rees DL MS FRCS FRCS(Ed) has been awarded an OBE. He has worked tirelessly for the Hepatobiliary Dept. where his work on Liver cancers is known all over the world. We are so lucky and proud that he is our president.
We are also proud to be able to announce that one of the original members of the Choir - Nick Ward has been appointed Deputy Divisional Medical Director for Family & Clinical Support Services. Nick replaced Nicki Hutchinson who retired at the end of March this year.
Remember:
Keep safe; keep well: and keep Singing.